garage door installation and repair by YOUR LOCAL Gorge EXPERTS
Looking for Garage Door Installation and Repair
Mid-Columbia Overhead Door provides garage door installation and repair services to residential and commercial customers in the Columbia Gorge region. A garage door is a major convenience for homeowners, just like overhead doors are essential for commercial facilities.
We repair broken springs and have many sizes of springs in stock
We install and repair openers as well. Our customers confidently call on us for prompt repairs, replacements and installations because of our quality workmanship and friendly service. We are a locally owned, 3rd generation family business with decades of experience. Our business is built on trust and superior service. Call us today for an appointment at
541-386-5250
or
541-296-6600
.
Have tools will travel!
We are affiliated with the International Door Association (IDA), have our Fire Door Certification and are licensed general contractors in Oregon and Washington.
NEW CONSTRUCTION
For new doors, look to us for complete help. We will introduce you to options from the most reliable brands. We can help you establish a budget, choose the right materials, pick your door type and aesthetic, and make sure you are making a confident choice. When you are ready, we will make sure it is installed to perfection and works flawlessly.
SOLID WOOD DOORS
There aren't many garage door materials that can match the beauty of a wood garage door. It has a traditional, inviting look that's sure to catch the eye of friends, family and neighbors.
COMPOSITE DOORS
If you want a cheaper option than wood, you can get a wood composite garage door. It's made from fiberboard and has a wood frame. Some higher end wood composite garage doors are made with high-density fiberboard skins for a more detailed look.
STEEL DOORS
Steel garage doors have many customization options such as panels, window inserts and colors – including wood grain finishes. That means you can have the beautiful look of wood without having to worry about all of the problems associated with it.
ROLL UP DOORS
You won't see too many homes, if any, that have a roll-up garage door. These types of garage doors are often found on commercial garages and storage units.
Learn More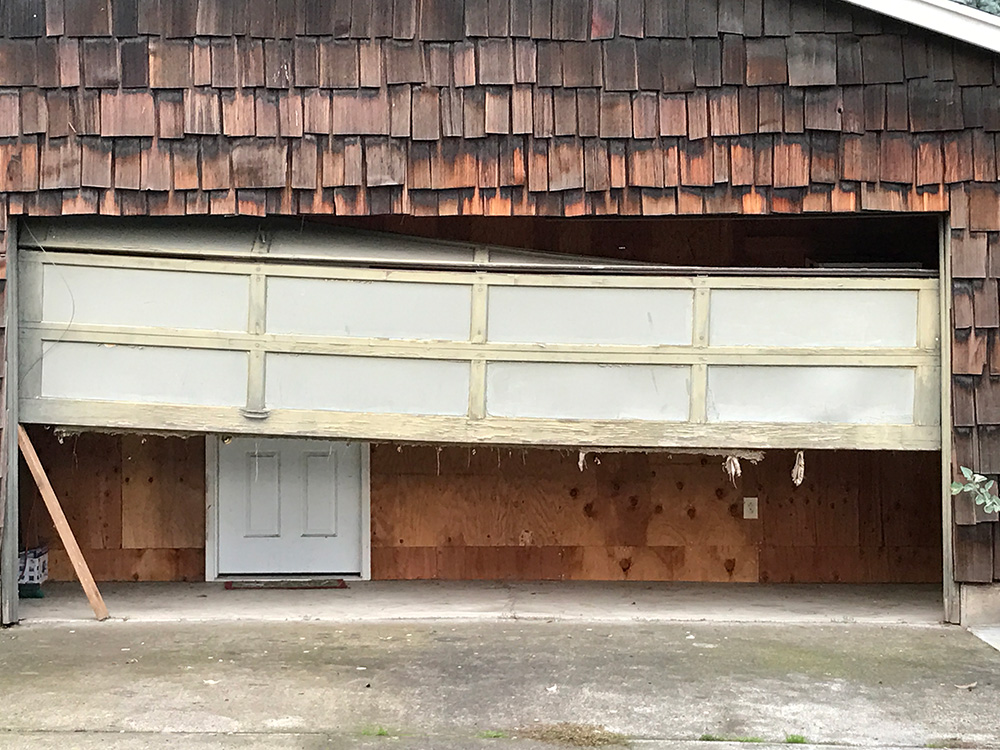 Door Replacement
Sometimes accidents happen or things just wear out. Mid-Columbia Overhead Door can help you get things back up to speed. We deal with most major brands and have the skill and expertise to make things right. We are always ready for any garage door installation and repair. 
NEW DOOR
We can spruce up your curb appeal with a replacement overhead door.
NEW OPENER
Garage door openers perform alot of hard work and like many hardworking mechanical devices in your home their health is often overlooked. We carry most major brands of door openers and remotes.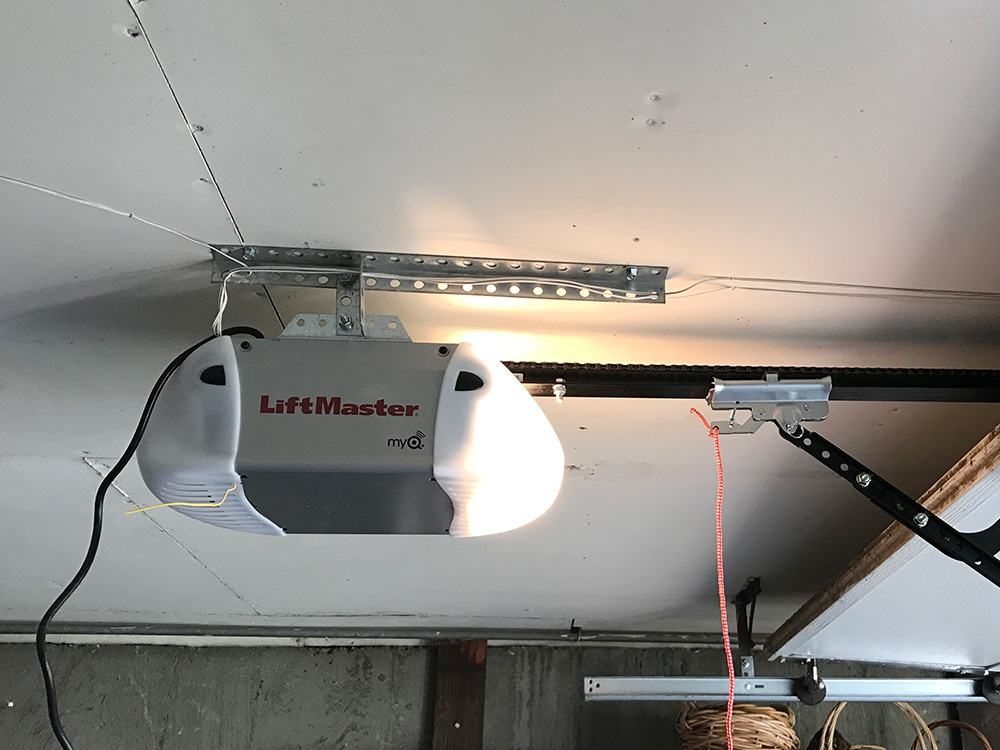 Repair & SERVICE
We proudly offer a full range of overhead door services to make sure your door is in good condition and in a safe reliable mechanical operation. The range of our abilities includes most major brands for installation and repair and replacement components. Whether your door is stuck or you just need a new opener, the are here to help throughs the Mid Columbia region. We take the time to understand and resolve any issues you are having correctly…the first time!
BROKEN SPRING
Almost all of the calls we get for doors that won't open are because of broken springs. We stock dozens and dozens of springs and get you back open for business in no time.
OVERHEAD DOOR REPAIR
Do you have a dented panel, bent track, rusted rollers, a snapped drive belt? Mid-Columbia Overhead Door can get it repaired right the first time. We've never met a problem we couldn't fix and are there for any garage door installation and repair service you might need.
HERE ARE JUST A FEW OF OUR RECENT PROJECTS
HERE ARE JUST A FEW OF THE BRANDS WE WORK WITH

"Brandon is friendly and professional. He helped me with Columbia Gorge Vacation Rentals, LLC properties and my own personal home. It's a pleasure working with him every time! Highly recommend:)"

"Excellent service. Came out same day and fixed garage door. Kept in contact throughout process, very personable. Great service! Would defiantly recommend their services!"

"Brandon is a local contractor who did a great job fixing our door on a short notice. Very professional and did a great job really quickly. Highly recommended when you need a pro versus doing it yourself and screwing it up."